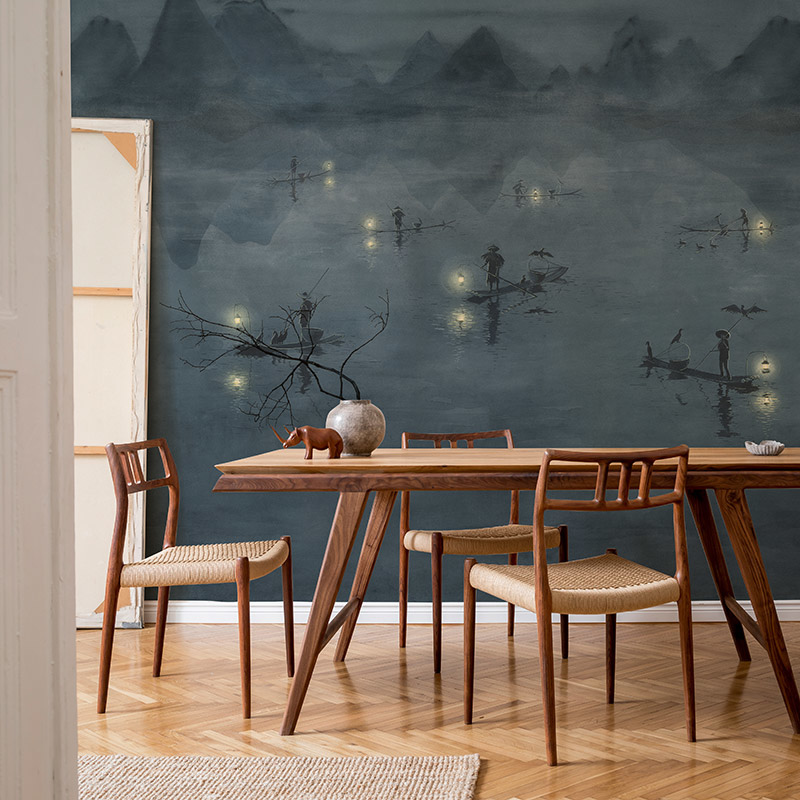 HONG
Favorite
Night fishing with cormorants is a tradition that is about 1000 years old. This is how many years ago the Hong dynasty was founded on the banks of the Li river and has kept its unique tradition ever since. The Hong brothers are already over 80 years old, and they are the last successors of this ancient art, children and grandchildren go to the city and connect their lives with modern professions. Let's move to the foot of the mountains for a moment and watch this passing tradition.
The brothers take cormorants, put them on bamboo, go to the rafts and go downstream. On the shoulders of a century-old mantle of palm bark, in case of rain, and straw hats. The sun sets behind the rocks, and a twilight haze descends on the Lee river. By the way, the same view of the rocks is depicted on the 20 yuan bill and is considered one of the most beautiful in the world. Fishermen light kerasin lamps and hang them on the bow of the raft. Fishing begins: cormorants dive into the water and carry their prey to the raft in their beaks.
So, almost like the same fishermen on rafts, quietly, with a smile, a beautiful ancient tradition goes down the river of time, and we want to keep it in our memory by creating A new model of Hong Wallpaper.
Order in one click
Custom sizes (5 days)

Width of Wallpaper is to 1240 mm (depending on the size of the wall)

Color correction of images

The manufacture of Wallpaper companion (background texture) 2000₽ m2

Wallpaper on non-woven basis.

Fire safety (grades G2, KM2)

The Wallpaper can be washed, resistant to mechanical damage
Color options
How to glue
ABOUT THE MATERIAL
Billing
How to order
Shipping
Return policy