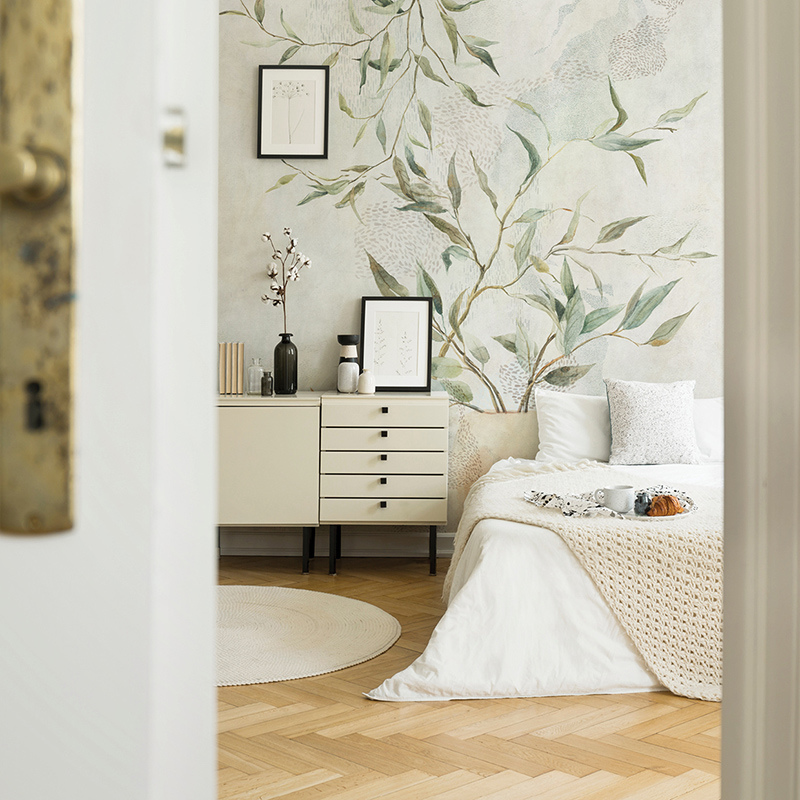 ALBERI
Favorite
The olive tree has a divine history in almost the truest sense of the word. Although scientists have their own opinions on this matter, they are, in fact, scientists. The olive is the most important tree in many world cultures, but it is valued not only for its fruits. The olive branch symbolizes the main universal values: peace, prosperity, hope, virtue, wisdom and strength of spirit.
About this refined and beautiful tree, there are many legends, which are innumerable, because the silver-green groves of olives are really beautiful.
Our ALBERI wallpaper with olive tree branches will add mystery to your interior. They are equally well suited for a bedroom or a nursery in different styles.
Order in one click
Custom sizes (7 days)

Width of Wallpaper is to 1261 mm (depending on the size of the wall)

Color correction of images

The manufacture of Wallpaper companion (background texture) 2000₽ m2

Wallpaper on non-woven basis.

Fire safety (grades G1, G2, KM2)

The Wallpaper can be washed, resistant to mechanical damage

Recommended stock for gluing - 3-4 cm in height and width
Color options
Installation of sutures
Installation of seamless
ABOUT THE MATERIAL
Texture
How to order
Shipping
Return policy